Breast Cancer Prevention Partners
Breast Cancer Prevention Partners, BCPP is a science-based advocacy organization working to prevent breast cancer by raising awareness and eliminating exposure to toxic chemicals and radiation. CV Skinlabs works to support BCPP in its mission to raise awareness on the risks of toxic chemicals in personal care products. Even minute exposures to some chemicals can lead to profound health impacts, and may increase the risk of breast cancer. Every year, CV Skinlabs donates 10 percent of our website proceeds for the month of October to Breast Cancer Prevention Partners.
---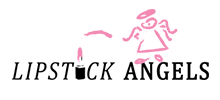 Lipstick Angels
Lipstick Angels, a non-profit organization, was founded by Renata Helfman, a long-time celebrity makeup artist. Lipstick Angels mission is to provide nurturing beauty support services to restore and strengthen the dignity, hope and self-esteem of cancer patients. Their Angels (industry professionals) visit cancer patients in the hospital at their bedside while they receive chemo/radiation therapy. Lipstick Angels utilizes nurturing beauty services and a physical touch to for seriously ill patients undergoing debilitating treatments such as chemotherapy. They provide complimentary, personalized one-on-one beauty and skin care services by professional makeup artists and estheticians at the patient's bedside, or while they are receiving chemotherapy infusions when they are at their most vulnerable. Lipstick Angels only uses natural and/or organic beauty products in an effort to reduce patients' exposure to potentially dangerous chemicals. Each year, CV Skinlabs donates products to help support the compassion and commitment of Lipstick Angels' mission.
---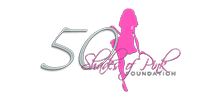 50 Shades of Pink Foundation
The "50 Shades of Pink Foundation" was founded by Jacqueline Walters, M.D., past OB/GYN chief resident of the Medical Center of Central Georgia, and current TV reality show star of "Married to Medicine." Walters founded the organization after finding what she considered a lack of personal care and consideration for gynecology patients. A two-time breast cancer survivor, Jackie is now doctor to stars like Toni Braxton and Usher, and works to increase breast cancer awareness. CV Skinlabs donates products to support Jackie's work and spread the word about non-toxic skin care!
---
Hair 2 Help
A non-profit organization, Hair 2 Help was founded by James Corbett, beauty expert, celebrity colorist, and owner of James Corbett Studio & Spa. Corbett started Hair 2 Help in October 2010 when he realized there was a need to help women affected by cancer look and feel fabulous. His spa days for cancer patients and their caregivers invite women who are suffering in to be pampered and beautified, and to receive other alternative treatments if they choose. CV Skinlabs donated products for those who take advantage of Hair 2 Help treatments.
---
Gilda's Club
Gilda's Club New York City creates welcoming communities of free support for everyone living with cancer, along with their families and friends. Their innovative program is an essential complement to medical care, providing networking and support groups, workshops, lectures and social activities, all free of charge. CV Skinlabs donated products and books to the organization.
---
Women's Voices for the Earth
Women's Voices for the Earth (WVE) is a national organization that works to eliminate toxic chemicals that harm women's health. Together, CV Skinlabs blog and WVE are raising awareness about and taking action against toxic chemicals linked to cancer.
---
The Alan J. Anderson Foundation
The Alan J. Anderson Foundation promotes educational opportunities by awarding college scholarships to deserving student athletes.  The Foundation also recognizes the need for continued investment in research and treatment of cancer and makes grants to organizations which are leaders in the fight against cancer.  CV Skinlabs donates products annually to be raffled.  Proceeds help fund the Alan J. Anderson Memorial Scholarships for students at William Paterson University and New Milford High School, as well as grants to leading cancer research and awareness organizations.
---
Safe Skin Care Revolution
Side effects from cancer treatments can be extremely difficult to deal with. Aside from the expected hair loss and thinning eyelashes, patients can suffer from hand and foot syndrome, redness and burns, rashes, and embarrassing dryness and flaking. Cancer centers recommend products, but many of them are full of petroleum-based ingredients, carcinogens, hormone disruptors and other potentially harmful chemicals that can irritate skin further, dry it out, and create rashes and other reactions-all while adding to the toxic load patients already have from the chemotherapy and radiation therapies.CV Skinlabs raised funds through a campaign in 2013 for our outreach efforts to visit cancer centers – Dana-Farber Cancer Institute in Boston, Massachusetts and the St. Francis Hospital and Medical Center in Hartford, Connecticut – to educate nurses on safe skincare alternatives, as opposed to toxic conventional products that are typically recommended. CV Skinlabs donated products and books to patients to cancer fighters to use during treatments as well as survivors to continue to use as a safe skincare regimen.